In today's climate, personalization is critical for making employees feel appreciated, happy, and supported. In the same way, many retailers have moved into omnichannel selling, employers must embrace an employee-centric mindset. Providing various types of relevant information where and when they need it most attracts better talent, elicits loyalty and, most importantly, builds a level of respect between employees and their leaders. Nothing takes more precedence than communicating personalized healthcare to both employees and their families.
As HR leaders, we must encourage employees to make the best use of their health and wellness benefits by doing more than making it easy to sign-up and helping them understand benefit plans. We need to also develop an understanding of employees' health needs, preferences, and circumstances.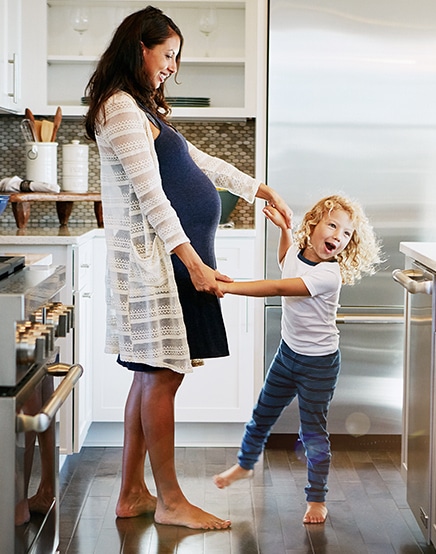 Are you reaching individual employees when it matters most to them?
Traditionally, when communicating benefits information, we distribute our messages to the masses, post notifications on the company intranet, send a few general emails and schedule optional meetings and Q&A sessions during open enrollment.
But like spam messages, employees will ignore mass communications that are not relevant to them.
Employees don't want to be another number – they want convenience and personalization. Plus, if we looked at employees as individuals, we would know not all employees are going through the same challenges or need the same communications at the same time as everyone in the organization.
The First Step Toward Personalization
Identifying a data-driven platform that automates personalized communications campaigns for each employee is the first step toward personalization. For example, a platform that ingests data across the healthcare ecosystem and uses predictive analytics to analyze the information can pinpoint which benefits an employee may need and when they need it. A man, for example, in his early 20s has vastly different needs than a woman in her 40s.
The platform should trigger personalized messages, not just reminding employees about these resources, but applying behavioral science principles to nudge them to act, helping them save time, money, and headaches down the road and saving the company money on expenses.
Equally important as communicating to employees what benefits to use is knowing when to stop communicating. Leveraging a closed-loop system can automatically turn off messaging once an employee takes action or the message no longer applies.
Are you using the right mode of communication for each employee to ensure they read your messages?
How you send communications is just as important as what you say and the person you're sending it to. Often, and usually out of a level of convenience, we find ourselves only sticking to one communication channel – email.
The ability to communicate over text, email, or push notification is paramount in this digital age – especially with a multi-generational workforce. Empower employees to select their preferred mode of communication so when messages are sent, they're not just seen – they're read.
In addition, aggregating all your point solutions into one outlet is paramount. This provides a one-stop-shop for company information and proactive access to employee benefits. You can even integrate your reward and recognition program and professional development training within the same platform, providing employees with one central location for everything.
Back in the day, employers had to choose between a benefits aggregator or the ability to use personalization communications, but not anymore. The right digital communications platform can accomplish this and more while engaging employees and their households.
Are you engaging more than just the employee, but the entire covered household?
Studies show that engaging the entire household in healthy behaviors is key. Part of providing a positive employee experience is expanding your health support beyond the employee to their family.
Covered spouses and partners should receive the same level of health benefits and engagement as employees. In fact, in Evive's late 2020 National Employee Journey Survey, 56% of employees said they would find it helpful for their spouses to receive timely reminders from their company for health screenings. This is key because these reminders improve compliance with recommended care. And we all know, it's easy to push an appointment off because of our busy schedules, but if nudged several times, we finally schedule that exam.
Employees and their families who attend regular screenings reduce their risk of getting sick, detect potentially life-threatening diseases early – increasing their chances of treatment and care, and improve their health. If employees have healthy families, they're less likely to miss work to care for a sick family member. However, if they must take on the caretaker role at home, their job may suffer professionally, causing stress, burnout, and exhaustion. It can also take a toll emotionally, financially, and functionally on the entire family. By staying healthy, you live longer, have better self-esteem, and keep medical costs and stress down. So, aren't a few employee reminders helpful to keep those upcoming medical screenings top-of-mind worth it?
Help Employees Create a Healthy Household
It's time for your team to work smarter, not harder. By asking the right questions, personalizing the right messages, using employees' preferred modes of communication, and protecting the health of the employee's entire household, you retain and attract talent, show employees you care about their well-being, and develop a more engaged and productive workforce.
To learn more about personalized benefits communications, view our on-demand webinar: Care That Never Quits: How Smart Communications Support a Healthy Household.