Your clients expect results.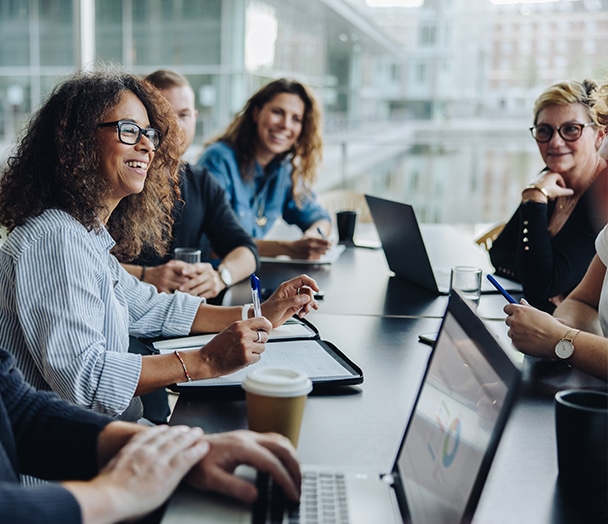 Rising healthcare spend? We've got personalization for that.
Successfully navigating the complex world of benefits has never been tougher–or more important–for your clients. As benefit consultants, you're the experts in developing the strategies and solutions that deliver measurable results for your clients, like higher engagement and lower healthcare spend. Evive brings these benefits strategies to life, providing employers with personalized messaging campaigns that improve healthcare navigation, engagement, utilization, and business outcomes, helping you deliver real value–and making you the hero!
Easier, more effective communication
HR tech that delivers
Our highly personalized messaging moves the needle on benefits utilization + engagement.
We start by mining dozens of data sources to build a holistic profile of each employee, and use a proprietary mix of predictive analytics and behavioral science to trigger the right message to just the right audience. And with near-real-time metrics, you can track progress towards desired business outcomes, and easily measure ROI for every engagement strategy implemented.
Expertly curated content
Whatever the strategy, we have a ready-made campaign to support it.
We simplify benefits for employees. Unmatched personalization combined with expertly curated content triggers highly relevant reminders and resources for employees, just when they need them. And since each employee elects their communications preference (email, text message, or push notification), each message is delivered the right way for maximum engagement.
Single point of access
When employees have easy access to their benefits and resources, engagement and utilization improve.
Our digital hub can live on our portal and mobile app or your clients', and provides their employees with a single, centralized point of access to every benefit program offered, along with targeted reminders and recommendations about those benefits that are most relevant to them. And integration with corporate credentials means accessing the platform is even easier.
New opportunities, smarter outreach
$347,945
Estimated average employer savings with blood pressure + cholesterol screenings
33%
Average completion rate for recommended activities
21%
Increase in biometric screening participation rate (Evive users vs. non-users)
92%
Enrollment rate for condition management referrals
What our customers + partners have to say
"Evive takes the guesswork out of how to activate and engage employees in employer-sponsored incentives—as well as benefits and programs."
Consultant, Solutions Architecture
Major Health Carrier
"Evive is a proactive benefits platform that helps employees focus on their own health by sending targeted messages."
Manager, Benefits + Wellness
Retail Brand
"Great partnering, service, and technology. Evive is literally awesome."
Consultant, Solutions Architecture
Major Health Carrier
Ready to see how we replace sweat with software? Request a demo.
Engagement is hard. Evive makes it easy. Tour our flexible SaaS solution to learn how we simplify communications, drive better benefits utilization, and deliver measurable results with data-driven personalization and expertly curated content.