Your clients expect results.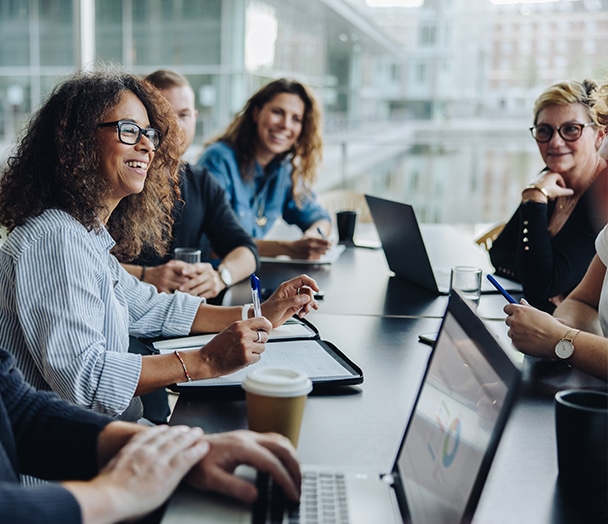 Looking for a simple-to-use messaging tool? We've got you covered.
As a benefits expert, you help clients navigate the complex world of benefits every day. You also understand how a simple benefits engagement tool can improve the lives of employers and employees. Evive's turnkey tool acts as an extension of HR teams, with easy setup and "set-it-and-forget-it" capabilities that increase operational efficiency, improve benefits utilization, and advance critical benefits strategies. Our user-friendly tool allows employees to easily access, understand, and use their benefits, improving their physical, social, and emotional well-being.
Easier, more effective communication
Simple benefits
access
A data-driven digital tool brings benefits and resources together in a single place.
Our digital tool is adaptable and can reside on Evive's, the employer's or broker's portal and mobile app, providing employees with a single point of access to every benefit, along with targeted reminders and recommendations. Plus, single sign-on (SSO) capabilities make access even easier by eliminating the need to remember multiple usernames and passwords.
Personalized audience creation
Targeted outreach allows employers to configure an engagement strategy to fit their unique population.
Our data sources and powerful recommendation engine enable your clients to microsegment employee populations to deliver highly relevant benefit reminders and resources to employees, just when they need them. Ready-made campaigns and expertly curated content create a personalized benefits experience, with no heavy lifting.
Closed-loop engagement reporting
Track and visualize a full range of engagement insights with ongoing monitoring.
Our strong data expertise enables deep visibility into outreach and successfully tracks messaging campaigns and engagement efforts. Online dashboards allow your clients to track key metrics such as message receipts, open rates, actions, and engagement impact, and adjust campaigns to maximize engagement, benefits utilization, and cost containment.
New opportunities, smarter outreach
$347,945
Estimated average employer savings with blood pressure + cholesterol screenings
33%
Average completion rate for recommended activities
21%
Increase in biometric screening participation rate (Evive users vs. non-users)
92%
Enrollment rate for condition management referrals
What our customers + partners have to say
"Evive takes the guesswork out of how to activate and engage employees in employer-sponsored incentives—as well as benefits and programs."
Consultant, Solutions Architecture
Major Health Carrier
"Evive is a proactive benefits platform that helps employees focus on their own health by sending targeted messages."
Manager, Benefits + Wellness
Retail Brand
"Great partnering, service, and technology. Evive is literally awesome."
Consultant, Solutions Architecture
Major Health Carrier
Ready to see how we replace sweat with software? Request a demo.
Engagement is hard. Evive makes it easy. Tour our flexible SaaS solution to learn how we simplify communications, drive better benefits utilization, and deliver measurable results with data-driven personalization and expertly curated content.