It's not just another platform.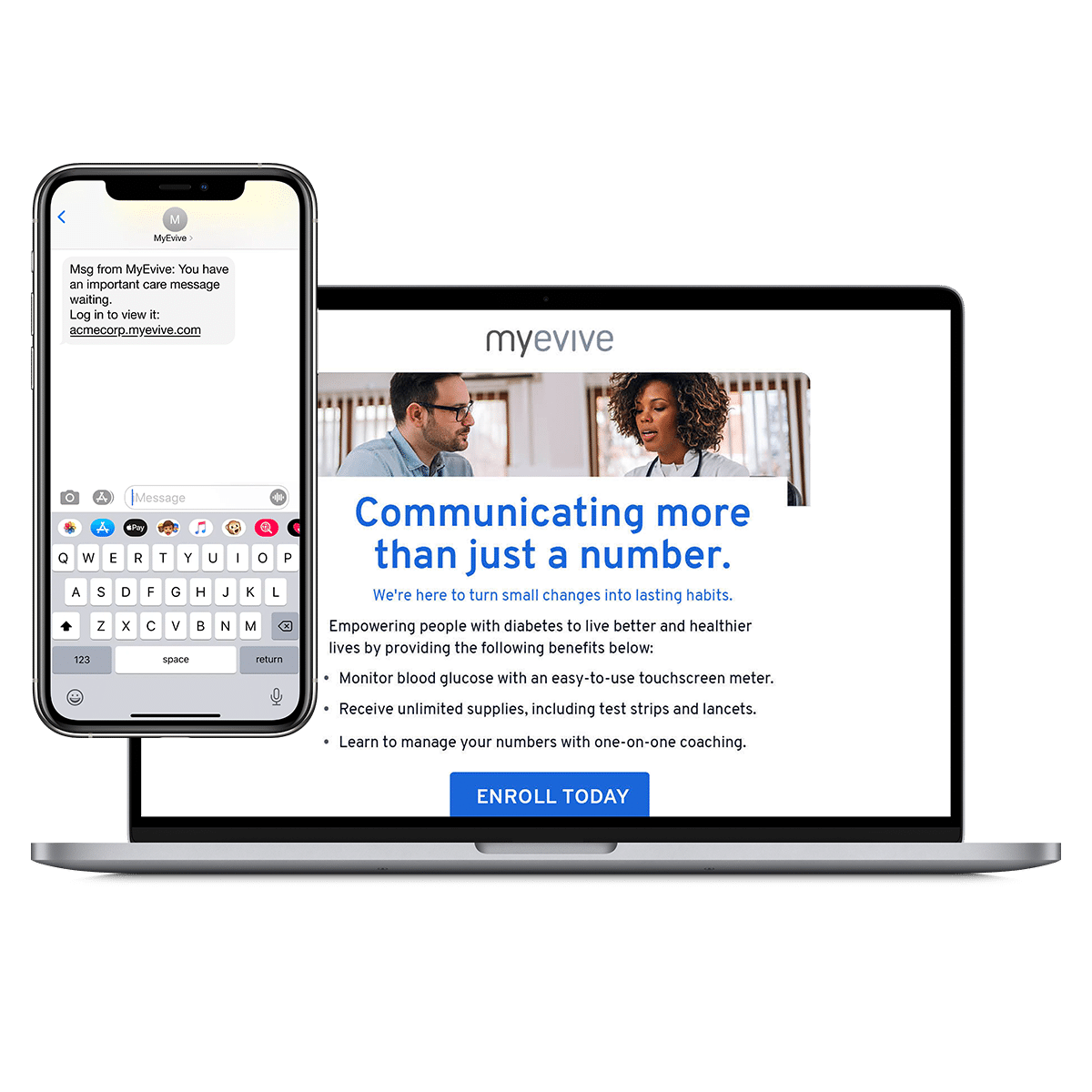 Personalized outreach your employees will respond to.
Every company communicates—but are your messages actually heard? Today, personalized communication is non-negotiable. It's more critical than ever to address unique employees (and their households) at just the right moments in their work/life journeys to drive critical cost-saving (and sometimes life-changing) actions. To solve common challenges like rising healthcare spend, low benefits utilization, and limited HR resources, learn why Evive is the only platform you need.
Employee Journey
Support employees and improve engagement at every step of the employee journey, from the moment they're hired to their final day on the job.

1. Joining The Company
Welcome letters, benefits + enrollment resources, onboarding task reminders

2. Finding Career Growth
LMS course alerts, progress check-ins, milestone recognition

3. Learning To Lead
Training alerts, mentorship programs, networking opportunities

4. Maintaining A Healthy Household
Preventive care reminders, disease management programs, healthy habit resources

5. Succeeding Financially
401(k) eligibility, HSA resources, FSA reminders
6. Leaving The Company
Transition planning, benefit/COBRA notifications, alumni opportunities
Make benefits engagement easy for you—and your employees.
Our platform assembles all your benefits information in one central location, making it easy for employees to get answers, access plans, and learn about programs. What's more, we proactively bring employees the benefits information they need the most, delivering highly personalized, expertly curated messages via their preferred channel (text, email, or push notification)–prompting them to take action.
By reaching employees with relevant resources, reminders, and recommendations at the right time across the entire employee journey, we can improve your population health, boost your benefits utilization, reduce your claims costs, and more. And did we mention that we do the heavy lifting so HR can focus on other priorities?
Flexible features to fit your business—and your workforce.
You need an engagement strategy that's tailored to your business—and your workforce. Our platform features a range of options expertly designed to deliver results, like personalized benefit plans, incentives programs to motivate and reward employees, and dynamic employee surveys that improve personalization and uncover actionable insights on population health.
Data-driven personalization. Demonstrable results.
Our automated messaging technology not only improves the well-being of your workers, it helps you achieve critical business outcomes—like a 25% overall increase in benefits program participation among Evive users (as compared to non-users). Whether you wish to grow benefits awareness, contain costs, increase enrollment, or close gaps in care, our solution can have a measurable impact on your business and your bottom line.
Ready to see how we replace sweat with software? Request a demo.
Engagement is hard. Evive makes it easy. Tour our flexible SaaS solution to learn how we simplify communications, drive better benefits utilization, and deliver measurable results with data-driven personalization and expertly curated content.