"Put yourself in their shoes" is wise advice when involved in a conflict or misunderstanding with others. Though very simple, that timeless adage is often used as a verbal reminder to empathize with someone else and to take a moment to consider their perspective.
Having the ability to empathize, or understand what other people feel and see things from their point of view, allows you to imagine yourself in their place.
2020 was a remarkably difficult year for most people, professionally and personally. Not only because of the pandemic, but because of everything the pandemic brought with it: lockdowns, mask mandates, social isolation, homeschooling, and economic and financial concerns. According to the CDC, we saw a rise in depression, substance abuse, anxiety, and stress disorders. And, while some people seemed happy on the outside, they suffered on the inside.
Leading an Empathetic Culture
As HR professionals, it's our job to create an empathetic culture where employees feel supported, encouraged, and experience job satisfaction. Employees should trust that they have the resources and benefits to manage their health and financial concerns, and work for organizations that understand and engage with what they're going through.
Research from Yale's School of Management found that in an empathetic culture, employees feel valued, build deeper connections with their coworkers, support others with compassion, and are more productive.
However, fostering an empathetic workplace requires making caring a central part of that culture. Thankfully, there's a way to get it done.
Encouraging Mentoring, Training, and Development
Empathy plays a crucial role in mentoring relationships. Today, many organizations are not just training leaders on how to care, trust, and support their team members. They're helping colleagues recognize the role others' thoughts, feelings, and beliefs play in building partnerships and strengthening connections. Organizations are taking mentorship one step further by training leaders to identify mental health issues in employees and directing them to the right resources and benefits in a safe, judgment-free environment.
Being empathetic also requires training employees to be more compassionate toward coworkers, and building a caring workplace. Managers can help share resources and courses with employees that strengthen active listening skills, show employees how to validate others feelings, and ask guiding questions. The results don't just translate to solving problems more effectively, but improving the employee's quality of life.
Building this caring and compassionate workplace leans into a culture that supports diversity, equity, and inclusion. Empathy helps leaders understand that what might be "new" to them is a way of life for others.
Cultivating empathy helps current leaders and arms future leaders with the right emotional skills to amplify compassion across the organization.
An Empathetic Culture Boosts Social Connections
Social connections improve an employee's physical, mental, and emotional well-being and contribute to higher levels of self-esteem. People who feel more connected to others have lower levels of anxiety and depression and are more collaborative and trusting.
With social isolation and anti-social behavior on the rise, HR and leaders need to facilitate strong connections in the workplace. Maybe it's starting an employee volunteer program or scheduling cross-departmental coffee hours. In other cases, it's regularly changing the office layout and seating assignments so more employees get to know each other.
Facilitating connections with colleagues outside the workplace to foster those relationships could be as easy as starting a rooftop yoga class or scheduling a wellness adventure away from the office. For less active employees, forming committees such as safety and environmental, dining club, tech meetups, or a book club can facilitate relationship-building with colleagues.
Executing these programs for new employees or across organizational departments promotes personal and professional development, creates a learning culture, and increases job confidence.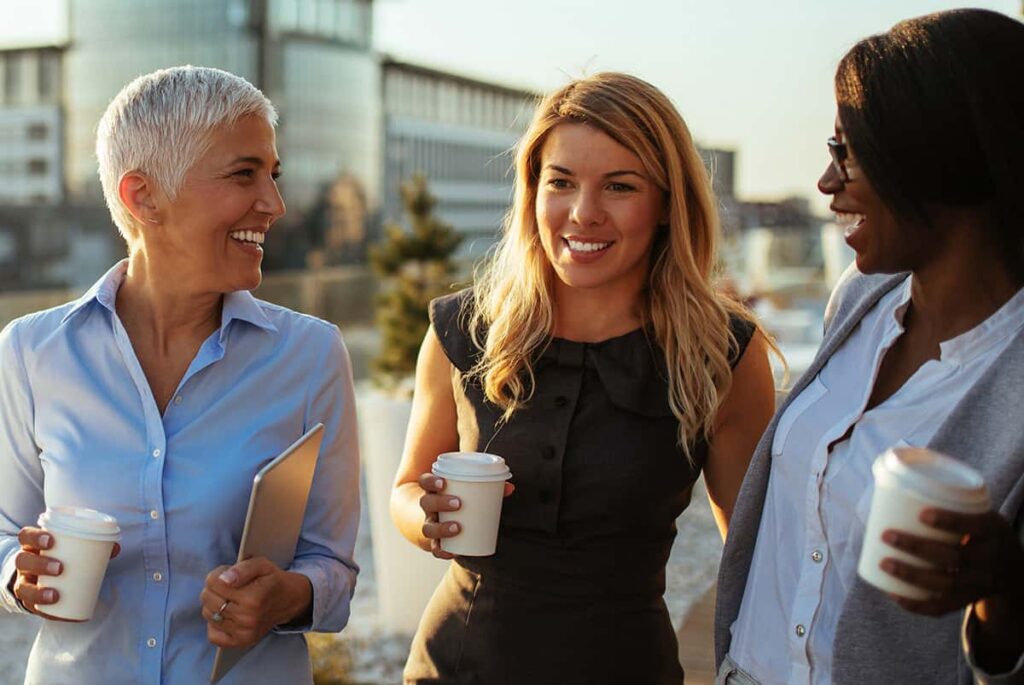 Providing More Benefits Support
During the past year, HR teams revamped benefit packages to better support employees holistically by adding more mental health, well-being, and financial support. Doing so showed employers listened and heard employees and took time to understand and respond to their needs.
Benefits upgrades included work-life management, counseling, therapy, support groups, mental health days, etc., further improving empathy and showing leadership is mindful of their employees' challenges. In addition, by expanding benefits programs, employees gained support to address the increase in substance abuse, depression, anxiety, and stress disorders.
And as HR departments added and revamped benefits packages to better support employees holistically, they were not always acted upon – leaving millions of dollars unclaimed.
Employees didn't take advantage of their benefits because of a perceived lack of choice, a lack of understanding of what benefits were available, and cost – especially out-of-network costs.
To better support employees, HR professionals need to add a powerful, real-time messaging platform with robust data capabilities. By personalizing the health journey, based on data, employers can reach employees and their families with relevant benefit opportunities. These individualized plans serve up relevant communications that encourage employees to take advantage of their benefits. In addition, the platform uses data and predictive analytics to recognize who needs nudging about which benefit to use and when.
We've learned from the pandemic that listening needs to continue; it can't stop once teams head back to the office.
A Platform that Makes It Easy
And finally, how does one go about serving up empathy training, group programs, or even driving connections inside or outside the office? A powerful, real-time messaging platform with robust data capabilities helps support individual journeys. Surveying individuals on personalized needs and documenting that data can then be used to serve up training content, group information, or even employee assistance programs.
The same platform can also share learning resources such as Learning Management System (LMS) courses. These courses support employee's development, whether it's a specific area of interest or educating employees on how to exude empathetic behavior. Meaningful, proactive messaging versus generic HR reminders means individuals know that communication was geared specifically for them vs. the entire organization.
Creating an empathetic culture supports mental, financial, and physical health. It also leads to more robust, meaningful relationships in the workplace.
To learn how to cultivate empathy in the workplace and support employees with their personal and professional challenges, listen to the on-demand webinar "When Work Balances Life."