Over the years, we've observed three major priorities for HR/benefits leaders:
Improve experiences
Contain costs
Reduce risk
We've written about the ways our platform, EviveOS, solves problems in each of these realms (experience, cost, and risk)—and how it ultimately helps employers get the most from their benefits investment in every way possible. But then what? How does that tie into their recruitment and retention, and overall business goals?
At its core, benefits strategy should be viewed as an enabler of talent strategy, and as a consequence, an enabler of business success. When creating total-rewards packages, HR leaders need to ensure they're using benefits to create the workforce they want. Ideally, benefits should contribute to business success by giving people a greater affinity for the company: In our words, that's benefits love. Employers need to know where that love is in order to create an effective benefits strategy—and to see strong benefits NPS, a key metric measured by our Benefits Value Index.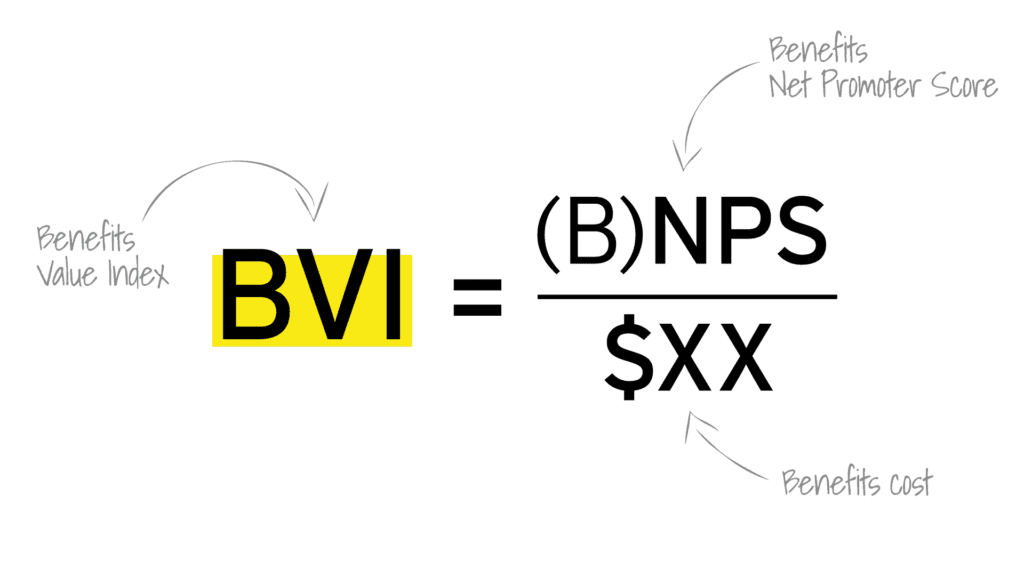 How you can use the Index to drive strategy
Benefits NPS quantitatively connects how much employees value their benefits to the recruitment and retention goals of the company. As our platform aggregates the total cost of delivering benefits, the employer is able to connect the dots between how much they're paying for a benefit and how much they're getting out of it—based on where benefits love ranks the highest.
Considering the bigger picture of business success (taking into account both talent and financial factors), we encourage benefits managers to maximize the Index by increasing NPS while reducing costs. To achieve this, employers need to know how their benefits spending is impacting their current employees and the candidates they're trying to recruit. Once an employer measures NPS and aggregates those findings to the different demographics of their workforce, we can uncover insights for improvement areas—and enable the benefits manager to locate opportunities for cost savings.
Between the two dimensions, benefits teams can create a portfolio of opportunities and prioritize new benefits, plan designs, health-management programs, and so on. This might indicate explicit tradeoffs between NPS-raising measures and others that reduce cost. Over time, those measurements can help clarify expectations against actual impacts to make sure an employer's tactics are performing to the intended plan.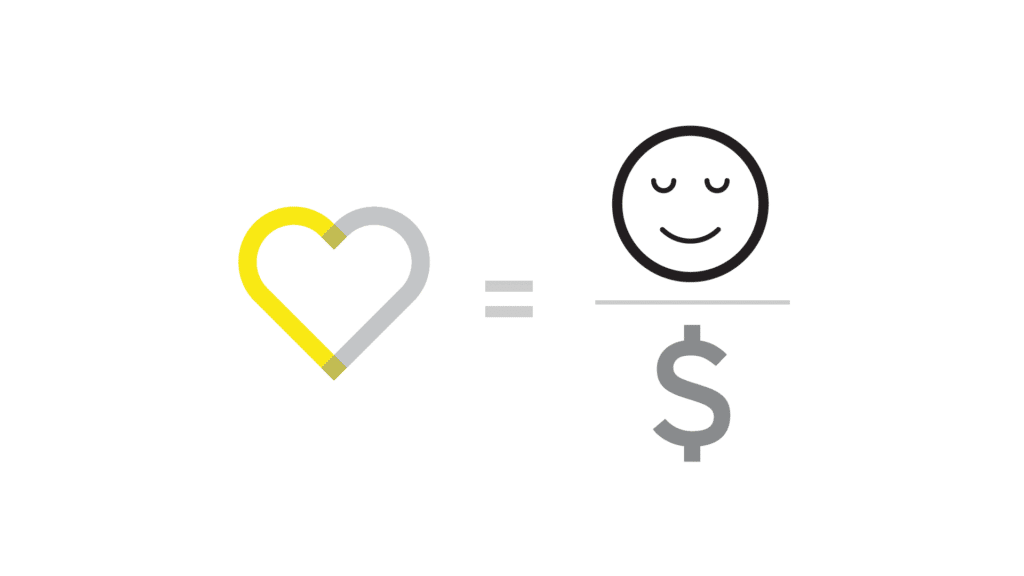 Deliver quantifiable value from your benefits
At Evive, our vision is to give benefits managers more opportunity to pool all benefits data. We want them to feel empowered to demonstrate their efforts on both cost effectiveness and NPS in relation to the success of the business. The Benefits Value Index unpacks exactly what HR leaders need to make those high-impact decisions that affect not only the company, but so many lives.
For employers to get the most out of the Benefits Value Index, it all boils down to deciding who they want to recruit and retain, identifying their key cost drivers, and recognizing which benefits matter to which people. From there, a virtuous cycle of strategy, tactics, engagement, and measurement will drive the most out of benefits.