In today's rapidly evolving, digital-centric world, businesses often focus on the customer experience. And it's no secret why. Satisfied customers will engage more often, spend more, and showcase a deep brand loyalty. Creating a positive customer experience is imperative to the success of a business.
With so much focus centered around the customer experience, it's easy to forget that the backbone of that highly sought-after positive customer experience is ultimately based on the satisfaction of your employee's experience. Sure, employers can say they value their employees and offer a great company culture. But is leadership really putting employees first?
Are they investing in the data and tools employees need to succeed? What about offering benefits that fulfill employees' needs, and creating an exceptional employee experience?
Fortunately, building a positive employee experience is similar to creating a successful customer experience. They both rely on many of the same principles. Let's look at three ways companies optimize their customer experience and how they apply to the employee experience.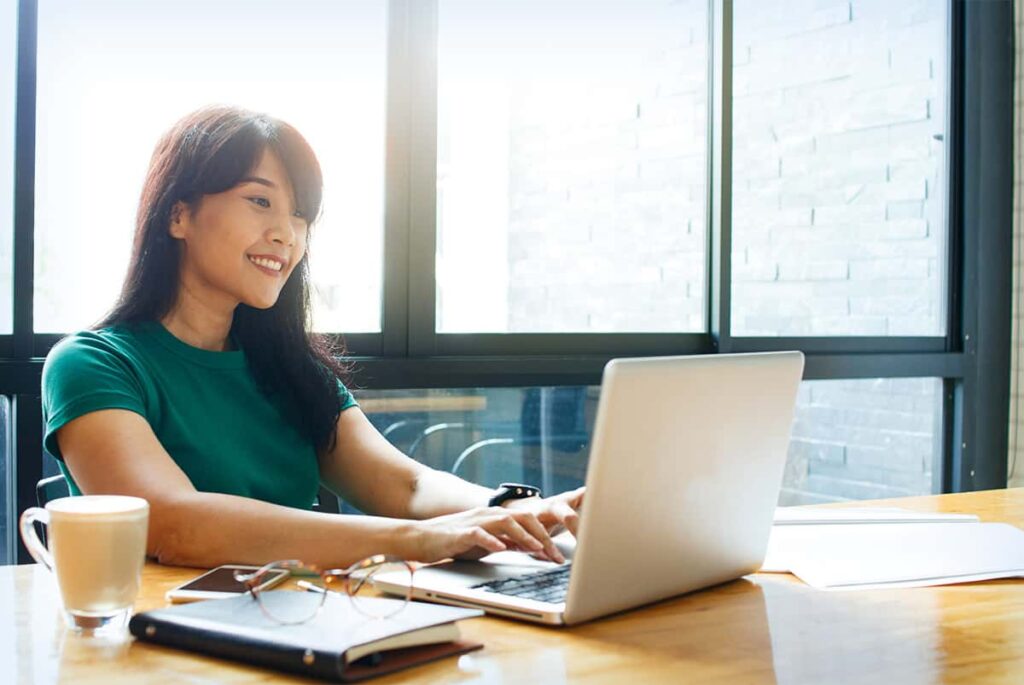 Personalization
First, marketers spend millions using data to create unique experiences tailored to individual customers, driving brand differentiation and competitive advantage. As a result, customers are often segmented to influence their buying decisions using personalized, timely offers, products, and communications based on behavior and habits.
We know personalization works for enhancing the customer experience, yet that doesn't translate to the employee experience. Many organizations still send out "all company" emails that end up in the trash because they're generic and don't apply to all employees. Therefore, if personalization and customization help businesses drive loyalty and retention, shouldn't HR use the same approach for employees?
A robust communications platform can deliver highly personalized "campaigns of one" that help employees fully engage with the tools, resources, and benefits they need through every stage of the employee journey. The platform gently reminds employees to take action.
And, just like marketing can target a group of people with a common set of characteristics, the right communications platform can segment employee groups and high-risk populations by deploying compelling messaging that offers the right resources at the right time—when employees need them most.
The Omnichannel Strategy
Second, omnichannel customer service integrates text, social, email, phone, and chat to provide a unified brand experience. Customers switch between communications channels while experiencing turnkey service. This approach isn't only convenient, but speeds up response time and improves relationships.
On the contrary, many employers still use traditional email or instant messaging platforms to communicate mass HR messages. If we're meeting customers where they are, we should offer the same for optimal benefits communication.
Communicate to employees by their preferred mode – email, text, app, or push notification. After all, several generations make up our workforce, and each group prefers different forms of communication.
Data-Driven Technology
Third, when there is an annual sale at your favorite department store, you receive a timely email blast announcing the dates. Leading up to the sale, you receive several emails, maybe even a postcard or a flyer reminding (and encouraging) you to buy. Meanwhile, each time you engage with the content, another email triggers through a thoughtfully designed nurture campaign.
Now apply that approach to your employees. What if your technology was so innovative that it used predictive analytics and behavioral science principles to send timely, hyper-personalized messaging to employees?
Take, for example, communications specific to health benefits. It's time for one of your employees to receive their annual cholesterol screening. Imagine supporting that employee by distributing timely, automated messages encouraging the employee to schedule their screening. For employees who continue to hold off their appointment, the system learns from that lack of engagement. It strategically staggers motivating messages and nudges to encourage the employee to take action.
The system even goes as far as identifying individuals headed for costly medical care and encourages them to seek a second opinion, for instance. And it's not just employees who benefit from this granular level of communications. Reminders extend to eligible family members.
Reminders and nudges are not just sent about health benefits. They can include any company resource, benefit, or communications used throughout the entire employee journey. For example, onboarding paperwork to Learning Management System (LMS) courses that support career growth.
After that, the platform's closed-loop system also ensures once an employee of their family acts on one activity, another one is automatically populated. This helps employees make the best use of their benefits. Employees are healthier, more productive, and happier—employers lower costs without cutting benefits.
The Customer Experience Starts with the Employee Experience
Improving the employee experience has a direct correlation to the customer experience. While both lead to growth, retention, and profits, its employees that transform a business and influence customer satisfaction.
It's time we empower employees with the right personalized communications and messaging and more effectively manage our tools in the workplace. A data-driven platform that serves as a centralized hub to streamline employee communications, increase benefits utilization, and strengthen employee/employer relationships can transform an organization.
Now, the question remains. Do you have the right communications technology in place to treat the employee experience as well as, or more, than the customer experience?