As COVID reared its ugly head, organizations figured out how to pivot to a remote workforce. What quickly ensued was the loss between work life and home life. Many employees put in more hours than ever before because they didn't have experience separating work from home life at home, often finding themselves in front of their computer. Additionally, with many friends, family, and colleagues on a furlough, employees felt grateful to simply have a job. This lifestyle is certainly not sustainable.
More and more employees are no longer willing to sacrifice their personal lives for work. Instead, many are asking for more balance and flexibility in their schedules because their physical, mental, and emotional health are more important than feeling overwhelmed, stressed, and burnt out. This sentiment is evident as survey after survey shows that 80-90% of workers prefer fully remote or hybrid work schedules (with a work-life balance), and those not able to comply are likely feeling the effects of the "great resignation."
As HR pros, we need to hear our employees and manage their need for more flexibility and better work-life balance or risk losing good workers.
Here are five strategies to help HR managers and leaders best meet employees' needs for a healthy work-life balance and avoid burnout.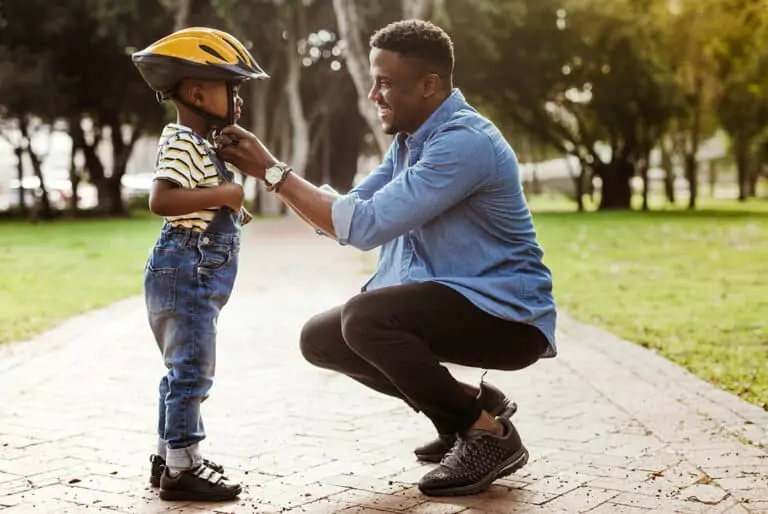 Encourage PTO without Guilt
Most employees earn paid time off (PTO), including vacation time, sick days, and personal days. More progressive companies have also added mental health days, encouraging employees to take a couple of days per year to unplug and relax. However, nothing makes an employee more nervous than telling a boss they're unavailable—especially when others on the team make themselves accessible during every moment of every day. Employees don't want to give their boss the wrong impression.
However, if an employee feels depleted and burnt out and knows they need a break, we need to encourage them to speak up. Not only do employees need to put themselves first, but putting themselves in a bad space isn't good for any work environment. If employees don't get the break they need, they can develop depression, fatigue, and poor self-esteem. The result could also cost an organization more health benefits, turnover, and new hire onboarding costs than handling the problem head-on.
Treat the Problem, Not the Symptoms
Trouble concentrating, recurring sickness, quickly getting upset at others, and poor communication are signs of employee burnout.
The Society for Human Resource Management (SHRM) found that 89% of HR professionals reported increased employee retention simply by launching flexible work arrangements. Why is that important?
Employees can work when they are most productive. Flexible work schedules help employees solve work-life balance problems by giving them more control over their schedules and time to better meet family needs, personal responsibilities, and life obligations. As a result, employers reduce staff turnover and recruitment costs, increase employee engagement, lower medical expenses and absenteeism, improve brand reputation, and most of all, start to solve the real challenge – employee burnout.
Sometimes openly asking an employee if they are ok or finding out if something is bothering them helps them to open-up about burnout. This recognition helps to identify that burnout is happening and encourages solutions to stop it from continuing.
Help Employees Set Boundaries
In our 24/7 world, having an employee say yes to everything isn't the best way to successfully set themselves apart from co-workers or prove their success. It's crucial that employees learn how to set boundaries and not over-commit. Taking on extra responsibilities and working long hours causes not only stress and burnout, but anxiety and emotional exhaustion.
It's up to HR to help define an employee's roles and responsibilities. At the same time, the employee needs to know who they report to, who assigns them work, and who provides them with feedback. The same can be said for those in managerial roles. It's all too common for the boss's boss to give an employee additional work without going through the employee's manager.
Employees often feel added stress because they receive work from someone unaware that they may not have the bandwidth. Still, the employee feels like they can't say no. HR should also help establish communication boundaries, such as employee interactions with co-workers, guidelines for working out conflicts, and the tone of voice expected in the office.
Managers should also encourage employees to block out their available, unavailable, and potentially available days visually in a group calendar, making time for activities they enjoy by setting personal boundaries when offline. As part of professional training, teach employees how to say no appropriately to activities so they feel confident in setting boundaries instead of guilty.
Put Health and Well-Being First
According to a study from the Integrated Benefits Institute (IBI), poor health costs U.S. employers $575 billion and 1.5 billion days of lost productivity, which makes putting the right health and well-being strategies in place a priority. We must help employees to find the right balance between work and our personal lives to maintain a healthy work environment, limit health problems and absences, and avoid workplace burnout.
Obvious well-being benefits may include gym memberships, wellness allowances, weight management programs, support groups, subscriptions to apps like Headspace, and offering rewards for staying active, but sometimes it's as simple as encouraging small breaks throughout the workday, taking a lunch break, and getting a good night's sleep (not working too late).
COVID gave many of us time to focus on our long-overdue self-care. We cooked, exercised, read, rested, etc. We may have even learned a new hobby. Employees must understand the breaks and time-off available to them and know that they are encouraged to unplug from their smartphones and computers during the workday. Studies show a positive correlation between employees who take breaks and employee engagement.
To help support this initiative, provide outside areas for employees to get fresh air, café-like areas for socializing, and spontaneous non-holidays where employees have no choice but to take off work. Many employers are even offering incentives to encourage employees to rest and recharge.
Provide Resources to Seek Help
Yes, of course, it's HR's role to help employees seek out the help they need. However, the type of help in this situation is leveraging the right technology to help employees accomplish the work-life balance they deserve. Many organizations have small or mid-size HR departments and can't do it all. The right technology platform not just augments and enhances their efforts, but automates many manual processes. A powerful, real-time communications platform helps employees maintain healthy households and the work-life balance they need.
The platform can share professional training and development courses through a Learning Management System (LMS), educating the workforce on setting boundaries, being more aggressive at work, and standing up for themselves politely while still being a team player. A rapid response communications platform that uses robust data capabilities can recognize which employees are working long hours, who isn't using their time off, and help teams recognize signs of employee burnout.
The same platform can send out individualized messaging nudging that employee to take a break. A personalized messaging platform can even identify which employees haven't left their computer in hours and send reminders to unplug for 30 minutes.
Technology is Transforming Benefits
For employees taking advantage (or not) of their health and well-being benefits, a platform that uses predictive analytics and behavioral science principles can educate employees and their families about the benefits available to them year-round versus just at open enrollment. The platform uses personal health data, algorithms, and machine learning strategies to determine the likelihood of future events based on historical data.
The platform can trigger proactive, personalized messaging for employees likely to enter the "burnout" zone and remind them what programs, guidance, and benefits are available. As a result, employers show employees that their mental health, physical health, emotional health, and personal lives are equally deserving of time and attention as our work.
Create a Productive, Loyal Workforce
Burnout may be one of the reasons employees quit, but flexibility and work-life balance are two reasons employees stay. If we want a productive, engaged, loyal workforce, we must align ourselves with employees' expectations and be more attentive to their needs for self-preservation and work-life balance