Across news feeds and social channels, talk of the "Great Resignation" seems to be everywhere. First coined by Anthony Klotz, a Texas A&M Business School associate professor, this viral term describes the unprecedented number of workers who've quit their jobs in 2021.
The trend began in April, with 4 million resignations, and has continued unabated. The latest numbers, from August, shattered the previous record, with a staggering 4.3 million employees calling it quits. The reasons for this record churn are wide-ranging, and include employee burnout, continuing childcare issues, and a growing unwillingness among employees to surrender work/life flexibility and return to the pre-COVID status quo. Whatever its cause, however, the immediate and potentially long-term impact on employers has been undeniable.
In this three-part blog series, we're exploring how businesses can manage through the Great Resignation, and turn its challenges into opportunities at every step of the employee journey.
In our first blog, we explored how organizations can create a healthy pipeline of future leaders. In the second one, we considered strategies for optimizing the onboarding experience to improve employee retention. In this final blog, we'll examine how businesses can create an intentional, personal offboarding experience that turns departing employees into potential future assets.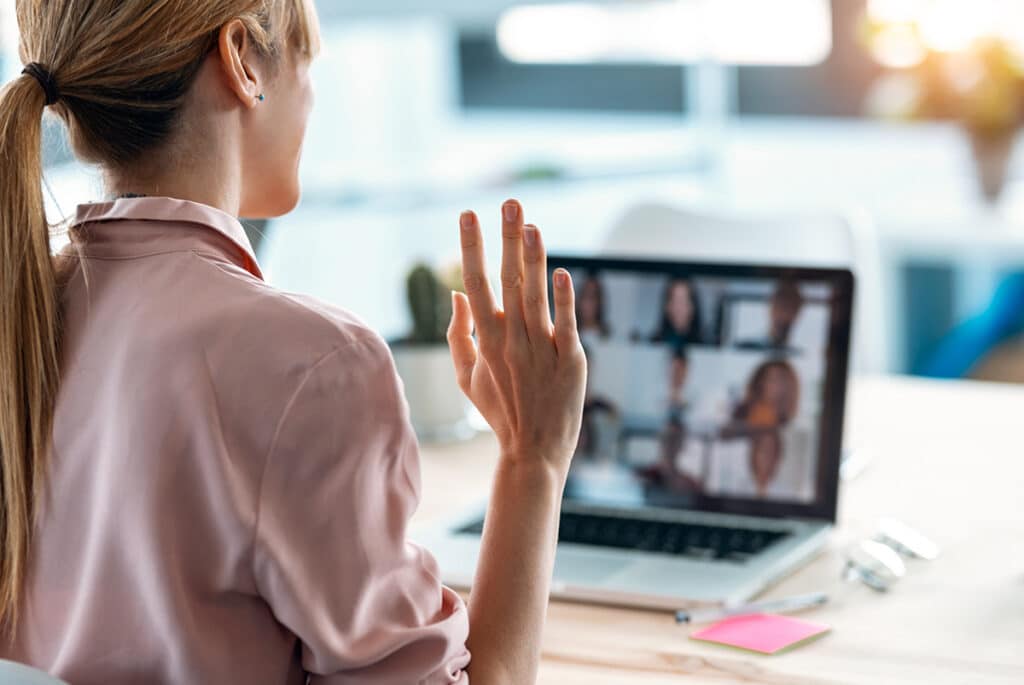 Why The Great Resignation Means That Offboarding Matters Now More Than Ever
Employers are facing an alarming domino effect. As turnover accelerated this year, the labor market grew tighter, prompting businesses to entice talent with generous signing bonuses, more flexible work options, increased benefits, and higher pay. In turn, these new incentives inspired more employees to shop their skills and jump ship, further fueling the trend. As a result, even employers with historically great employee retention rates have felt the impact.
While every employer deals with churn, for too many businesses, the offboarding experience is little more than an afterthought. As Klotz stated in a recent interview, "Companies tend to put all of their attention on onboarding, and completely ignore offboarding."
The problem is, a disregard for offboarding often results in a process that's disorganized, inconsistent, and in some cases, downright insulting to departing employees. And making employees feel unwelcome or irrelevant from the moment they tender their resignation is a surefire way to create vocal detractors who have the power to damage your reputation and discourage others from joining your organization.
It's important to handle departing employees with respect, and make the process memorable for all the right reasons. The following tips can help you create an offboarding strategy that eases the transition for the rest of your staff, protects your business, promotes strong alumni relationships, and leaves the door open for former employees to return to the fold.
Formalize Your Offboarding Strategy
A poor offboarding process can cost you far more than goodwill among former employees. It can result in loss of equipment, data breaches, and steep fines for failing to comply with COBRA requirements. It can also cause irreparable harm to your reputation if the departing employee turns to social sites like Glassdoor to complain about their experience and their employer. To avoid these hazards and others, you need to establish a detailed offboarding plan that activates the following steps upon an employee's resignation (or termination):
Send automated messages to the departing employee's manager to nail down transition plans, potential replacements, and interim coverage.
Notify your IT department of their employment end date, to disable access to company property, systems, data, and proprietary information.
Notify payroll of their last day, and arrange how they'll receive their final paycheck and payment of any unused paid time off.
Arrange for the return of any company equipment or property, such as keys/badges, laptops, and phones, and close out any company credit cards.
Confirm you have current contact information, and provide information on relevant benefits such as COBRA coverage and retirement plans.
Schedule an exit interview to gather feedback for improvement.
Once you've taken care of these important offboarding details, you can focus on creating a smooth transition for the employees left behind, and building a foundation for a strong alumni relationship.
Establish a Knowledge-Sharing Plan
While you can't prevent an employee from walking out the door, you can try to keep critical institutional knowledge from going with them. Oftentimes, information that's critical to your operations only resides inside the heads of one or two employees.
Ideally, your company's knowledge-sharing efforts are ongoing, so you won't be left scrambling during an employee's final days. But even if you regularly ensure that institutional knowledge is documented and shared, you should take the following steps as an employee's last day approaches:
Quickly identify who will be taking on their responsibilities in the short term, and schedule time for them to meet and discuss tasks and deliverables.
Whenever possible, allow an employee's replacement to shadow them and learn more about the details of their day-to-day work.
Ask your departing employee to make a list of internal or external resources they use, and have them provide training or make introductions as appropriate.
Identify impacted projects that are still in flight, and determine how they will be completed and by whom.
Document any processes or procedures within their responsibilities, along with any site or system logins, usernames, and passwords.
As tasks are handed off, many departing employees are left with little to do in their final days. Asking them to create a simple guide for their replacement can keep them occupied, and help capture important details that could otherwise be missed.
Show Appreciation for Departing Employees
In the past, employers and managers sometimes treated quitting as a traitorous act, ignoring departing employees and refusing to wish them well. As Klotz says, "Most companies still see it as a kind of betrayal, especially if you're staying in the same industry, and especially if you're going to work for a competitor."
But the days where an employee spends their entire career with a single employer are long gone, and companies who react this way can appear petty and spiteful. Whether you're secretly cheering or seething inside when an employee quits, make a point to show that you value the contributions they made during their tenure. After all, no matter how you feel about the employee who's leaving, how you treated that person will be noticed by your employees who remain.
Assuming an employee's exit isn't contentious, you should:
Formally communicate their departure to the company, thank them for their work, and wish them well in the future.
You may want to host a goodbye lunch, arrange for an after-work send-off, or encourage their co-workers to offer well-wishes and thanks.
When appropriate, offer to provide recommendations or act as a reference for future career opportunities.
By sending your employee off on a high note, you not only increase the odds that your employee will stay engaged through their last day to help ease the transition for their team, but you also lay the groundwork for a terrific alumni relationship, and perhaps even a return to your company one day.
Embrace the Boomerang Employee
The recruitment and hiring process is often slow and painful, and most HR pros would like nothing more than a crystal ball to see how a candidate would actually perform on a day-to-day basis. Boomerang employees, or former employees who come back to a company, are the next best thing.
When Anthony Klotz predicted the Great Resignation, he also predicted a rise in these boomerang employees as a result. And he's beginning to see that trend emerge. Klotz says, "Selecting employees is really, really hard to do, and nobody's that good at it, because I can't see whether you're going to be a good worker or not. With boomerang employees, I've seen you work, so the risk of the selection process goes way down."
While you wouldn't welcome back every former employee with open arms, it can mean less risk and significant savings on onboarding and training. To encourage boomerang employees, you should:
Be up front and transparent, and let valued departing employees know that the door is open should they wish to return.
Get creative, and consider allowing returning employees to come back with benefits they previously accrued, such as increased paid time off based on years of service.
Stay in touch with former employees, through social media groups, newsletters, or other means, to make them aware of your company's latest news and job openings.
Boomerang employees can also have a powerful impact on retention–returning employees are a clear indicator to current employees that you're an employer who's worth sticking with.
Create a Meaningful Alumni Experience
Instead of closing the book on employees as they leave, starting a new chapter can pay dividends down the road. Even if employees never return, they can be invaluable sources for reviews, referrals, consultation, and more. The best way to foster these sorts of relationships is to lay the foundation during the offboarding process, and keep the lines of communication open.
Companies can create a meaningful alumni experience by:
Forming a formal alumni group on LinkedIn, Facebook, or a dedicated alumni website, that allows members to keep in touch and stay informed about company developments and job openings.
Establishing an alumni newsletter on a monthly or quarterly basis that lets you show appreciation to past employees, encourages engagement with social media channels, and keeps former employees in the loop regarding current happenings and career opportunities.
Offering alumni perks, such as extending an employee assistance program, wellness benefits (like gym membership discounts or fitness and nutrition resources), or discounted products or services beyond their last day.
Consider a Communications Platform
Whatever measures you take to improve the offboarding experience for employees, remember that the devil is often in the details. Even the best-intentioned businesses can overlook critical steps with costly consequences, such as slighted employees, lost knowledge, and exposed data.
To make sure important details don't slip through the cracks, consider using a personalized communications platform that features automated, curated communication campaigns specifically designed for departing employees, their direct managers, and other stakeholders. Prebuilt offboarding messages and reminders can free up HR resources, personalize the experience for each departing employee, and keep your process on track. Plus, the platform can share newsletters, updates, and relevant benefits information with your alumni network.
A company culture that shows workers they're appreciated, even as they're walking out the door, matters now more than ever. Creating a personalized and respectful offboarding experience, especially in the age of social media, can help you attract prospective employees, retain your current staff, and create a powerful alumni network.