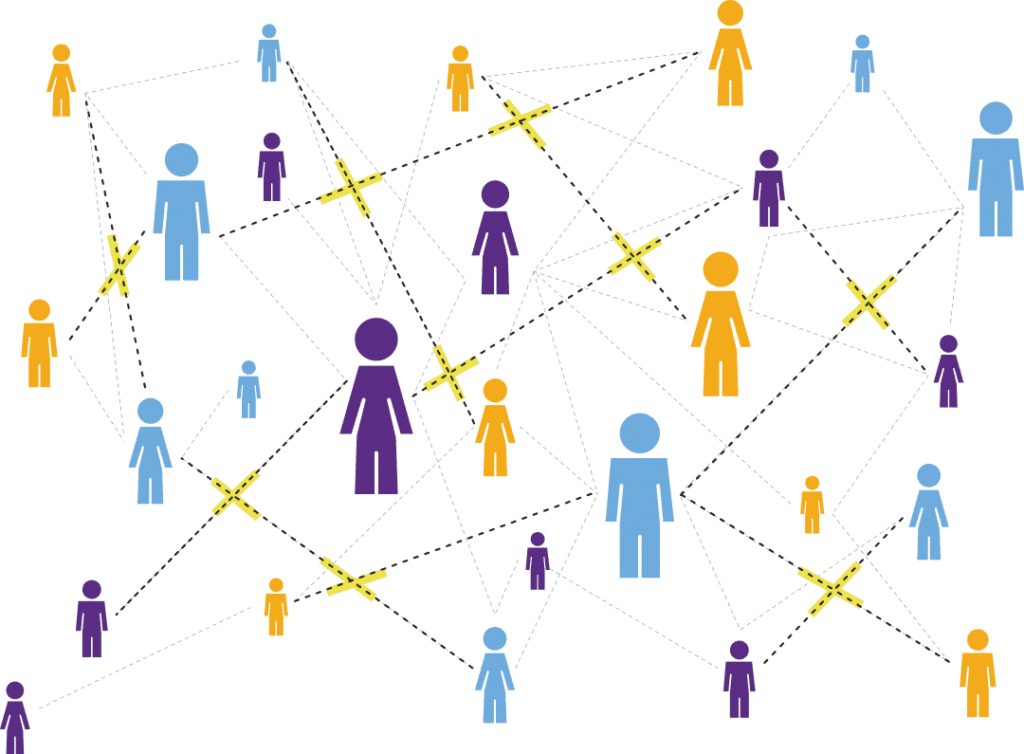 We recently explored how using benefits as a tool to recruit and retain can help you create the workforce you want. This covers employees in two stages: pre-hire and post-hire. Now let's think beyond that—there is a subsequent piece in the employee lifecycle. How can benefits play a role after an employee leaves the company?
Many employers may not think this phase is relevant to them. But in a time when the top concern for CEOs is the ability to attract and retain talent, it is imperative to realize that once the employee has left, you don't necessarily need to cut ties. Think about it from the perspective of universities: it is widely known and accepted that schools keep in touch with and value their alumni. It's typical for us to assume the school we attend has an alumni program. As a result, many people feel proud to attend their former college's events, wear the apparel as a badge of honor, donate money, be an everyday advocate, and sometimes, even return as an employee.
Why wouldn't you want the same for alumni of your company?
Particularly as seasonal and freelance work become more common, think about how benefits can allow you to stay connected to alumni—and the long-term advantages that can come with that connection, such as bringing back great talent for busy seasons. If you're in the retail industry, for instance, you know how valuable employees are during the holiday season (as was the case this past season). How can you bring those part-timers back next year, rather than recruit and train new people? And convenience isn't the only factor: An average Fortune 500 company can save $12 million annually by recruiting alumni, as it costs half as much to re-hire an ex-employee as it does to hire a new person.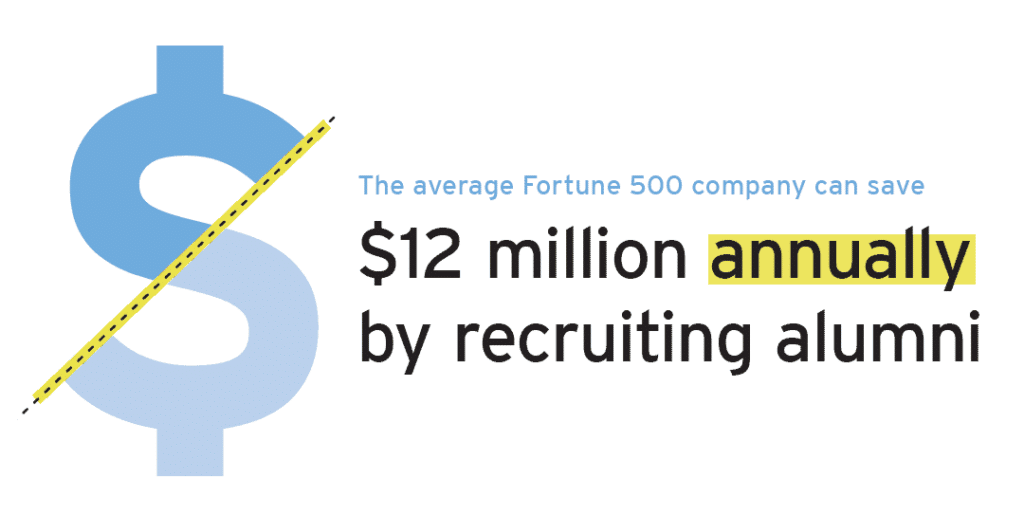 Another advantage of engaged alumni is having a trusted network of people who advocate for your brand, refer new colleagues, attend your events, and become (and bring) customers themselves! Benefits already bring value to prospective and current hires—but by extending some of them to alumni as well, employers engage a wider group of people and shape brand perception at a larger scale.
Continuing the total-rewards mindset
When crafting total-rewards packages for employees, you can include the post-departure phase upfront. This can show an employer's acknowledgment that people will eventually move on to other pursuits, as well as a care for employees as people (i.e., continuing to count them as part of the community, even after they stop working for the company). Alumni should be given compelling reasons to stay in the network. What will they gain from this? Why should they want to be a brand ambassador for a company they've left? What opportunities (like part-time/seasonal employment or lifelong discounts) will be available to them in the future?
An effective way to start gathering information about what employees value—and what will keep them engaged once they leave—is to conduct stay interviews. This gives employers a chance to learn what is keeping the employee happy and engaged now, rather than waiting until it's "too late" in an exit interview. When a benefits program continues to reach alumni in the same way it did when they were employees, those benefits—and the company that provides them—will stand out. The concept of being a lifelong member of the employer's community becomes a unique proposition, setting the employer apart from others whose packages end when employment does.
Keeping the connection alive
The challenge, then, becomes communicating with this segment in a way that will keep them engaged. Keep in mind your organizational goals for engaging alumni: having them return for busy seasons, refer new employees, advocate for the brand, etc. Then think, what will reach your alumni on a personal level to show that your value proposition matters to them?
Perhaps your organization shares personal values with its workforce—that can be a key incentive for people to stay connected. The Kohl's Volunteer Program, for example, reaches 140,000+ Kohl's Associates, many of which are store employees who may be recent college graduates and likely in an early stage of their careers. To successfully engage them, this retailer taps into a shared value of volunteer efforts, offering the desired purpose and meaning that many millennials seek in a career. Extending programs like this to alumni can spread that purpose and meaning, keeping former employees engaged.
Financial incentives can also motivate alumni to stay connected. For instance, continuing store discounts (whether for your own company's store or for partner organizations) or expanding referral bonus programs. Most retailers give merchandise discounts to full-time and part-time employees, but these could be extended to seasonal employees as well, to support the fact that those returning for busy seasons are worth that additional benefits investment. Regarding referral programs, CACI and Deloitte are two companies that recognize value in alumni recommending great-fit candidates—and award them for it.
Simply keeping an employee hub open for alumni to stay in the loop with the company's achievements and events can foster a connection too, as it indicates continued appreciation for participation from alumni. McKinsey & Company is very dedicated to this effort, believing that building a large network of informed, former employees better positions the company to recruit strong talent and best serve customers.
An ongoing cycle
When using benefits to recruit and retain employees, recognize how that cycle can continue. Put those benefits to work to recruit and retain alumni as well, and you can extend that engagement further. Not only will your internal brand be strong, your external one will grow through the wider network you will have built. When the employee lifecycle is viewed as a continual loop—pre-hire, post-hire, and re-hire—companies can have consistent brand ambassadors, a loyal workforce, and a brand reputation that attracts new employees.